Cicero reached its goal almost 4x over on Kickstarter – it's that popular
Your key for Public Speaking
Cicero is a tool of 26 cards that you can place wherever you want and which helps you analyse, structure and write your speeches.
You can place Cicero on walls, tables, floors or any other available surface, with the help of adhesive putty or tape. Each card is like a box to fill, so you can just arm yourself with post-its and a pen, and start working on your speech!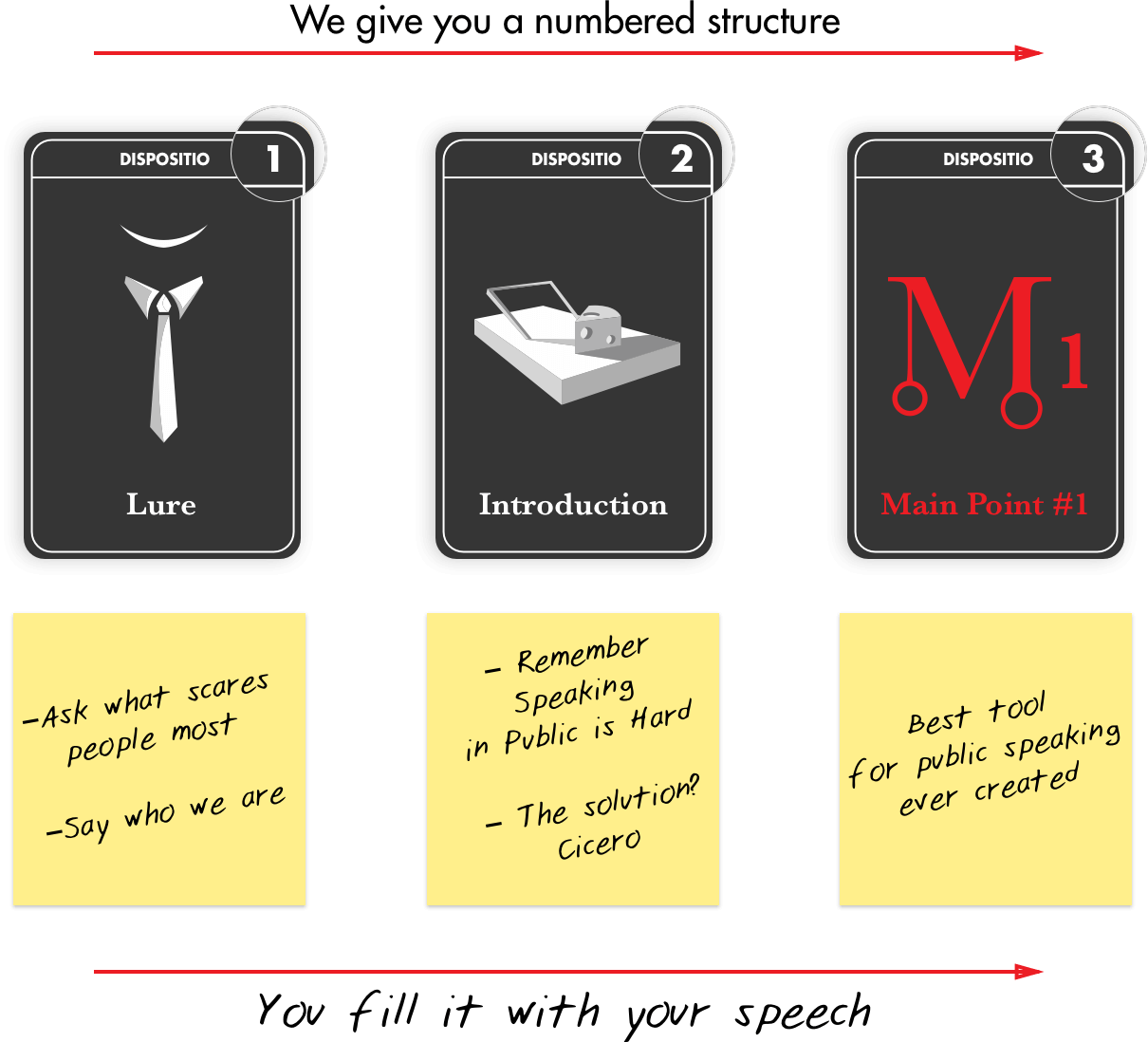 The potential
With Cicero you can basically build every kind of speech. From the simplest wedding ones to the most complex political speeches. We tested it and the structure is perfectly flexible: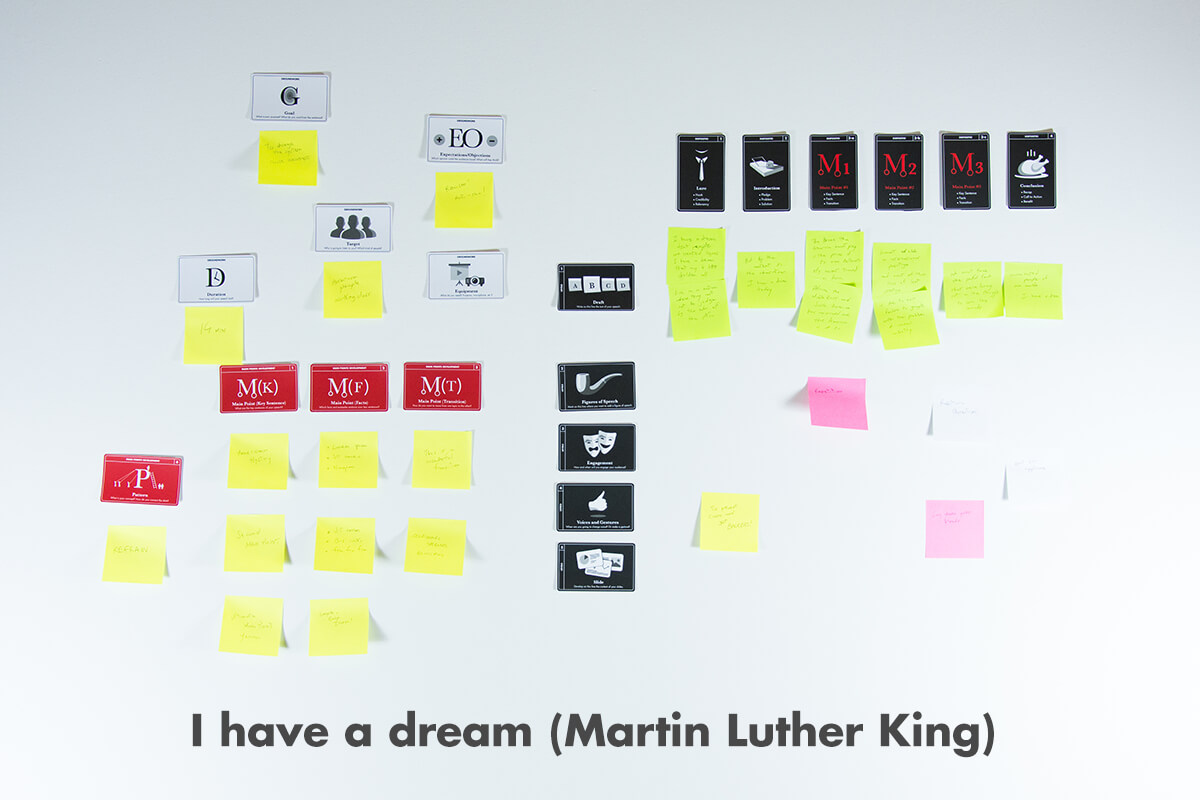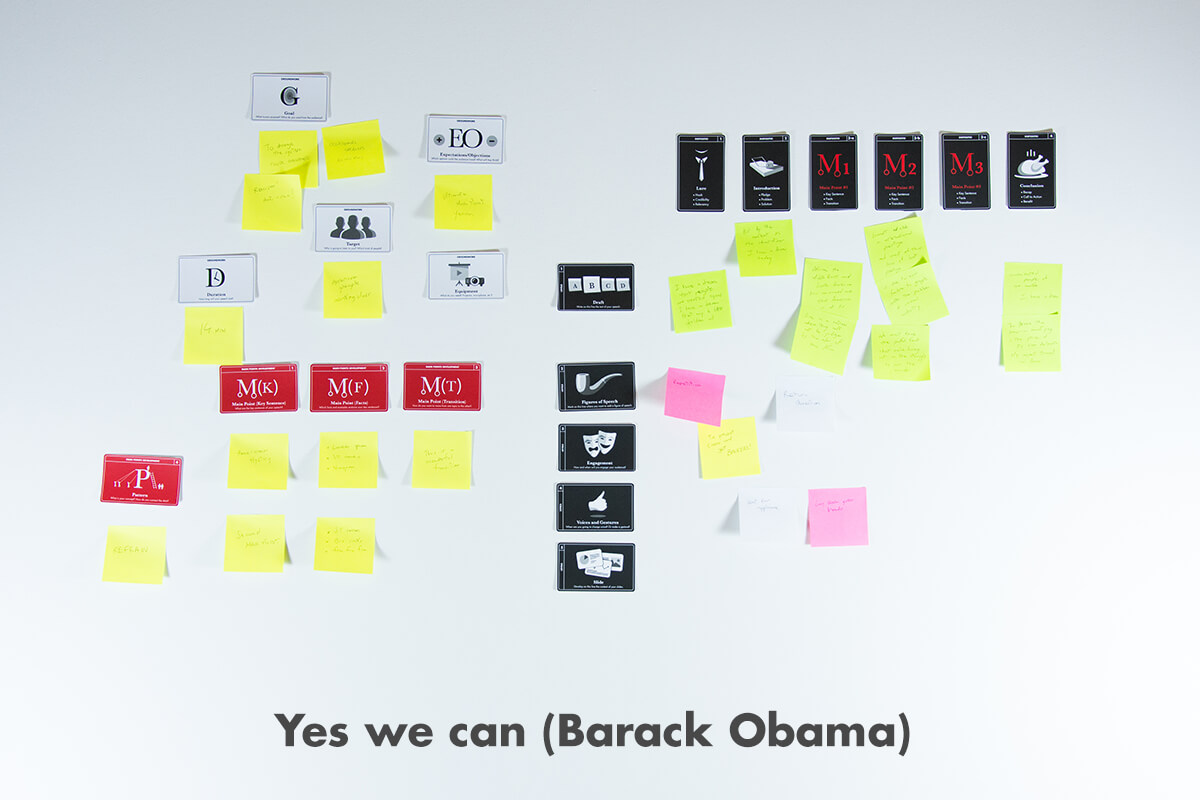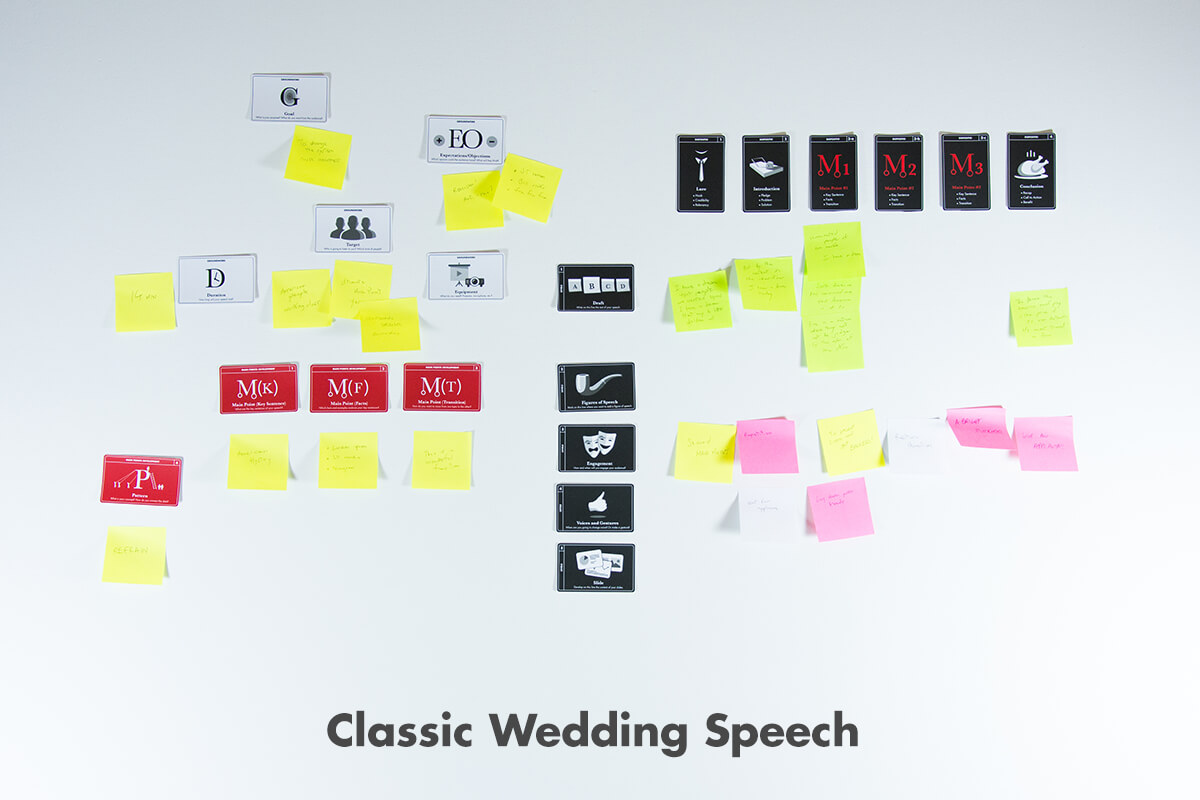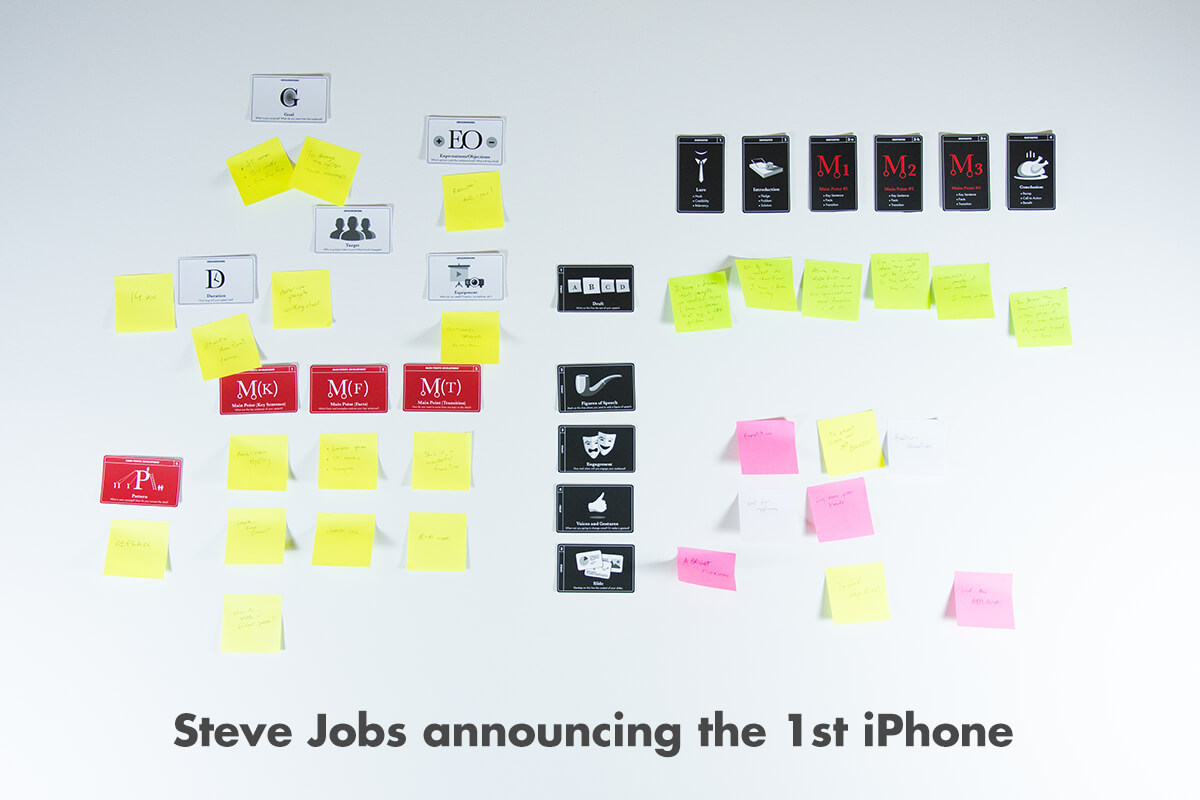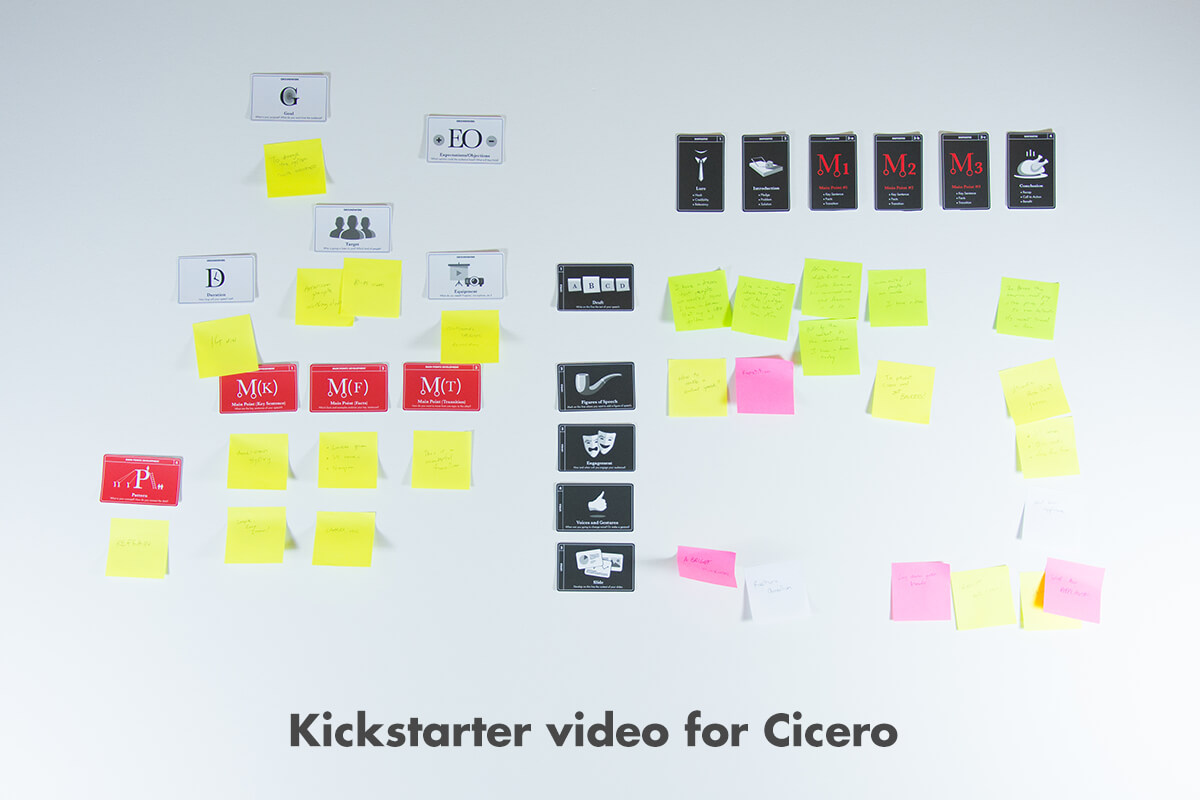 Composition
In the Cicero deck you'll find:
7 GROUNDWORK cards;
5 MAIN POINTS DEVELOPMENT cards;
14 STRUCTURE cards;
a booklet with instructions.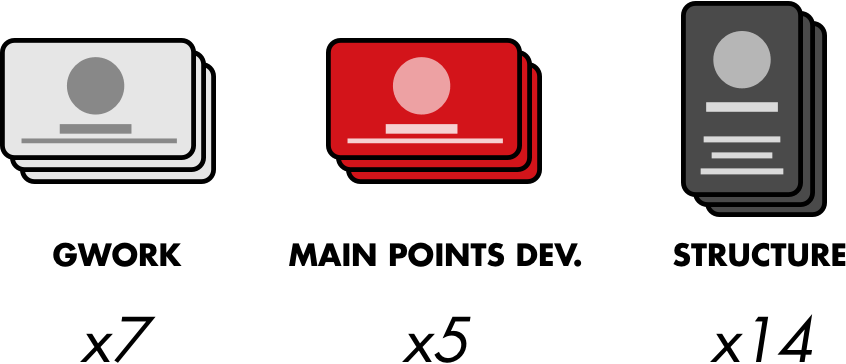 The Groundwork
The GROUNDWORK cards are the white cards in your deck and they help you organise the basic elements of your speech.

They give you the right questions, for example:
Who's the audience?
What are their expectations?
How much time do you have?
What's the goal of your speech?
Place the GROUNDWORK cards and build the context of your speech, using notes, maps, images and whatever comes to your mind!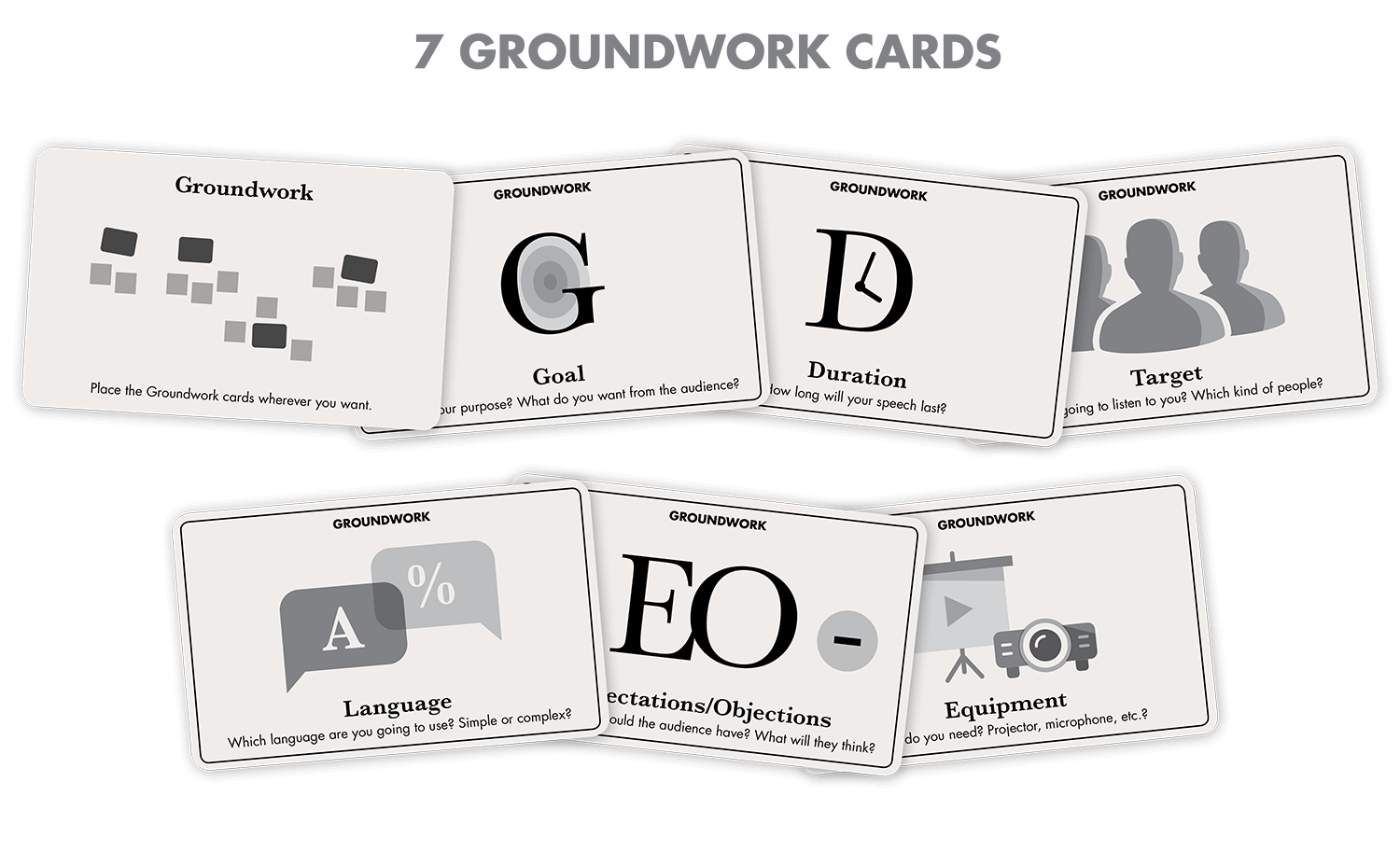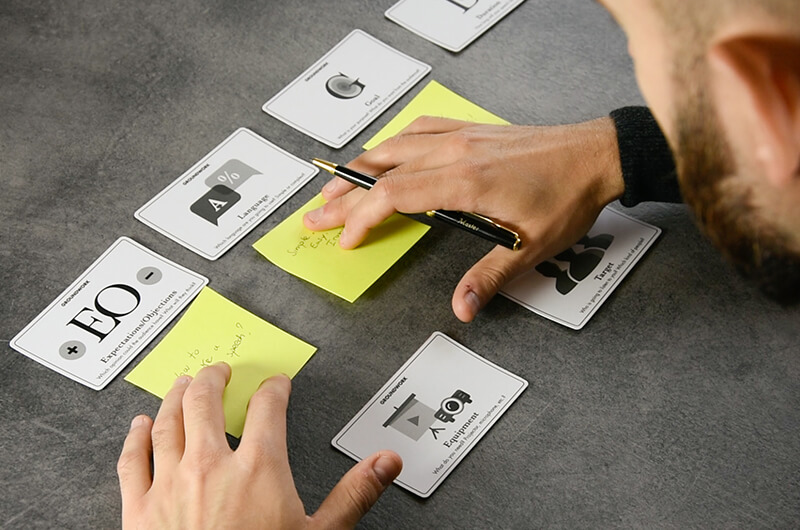 Developing the Main Points
The Main Points are the cores of your speech. This is the most crucial phase: imagine it as a sort of brainstorming. Start asking yourself: "What do I want to say? What are the most essential topics? So... which are the main points of my speech?".

Each Main Point is composed of:
a Key Sentence: this is the concept you want to communicate (e.g. "My product is very useful", "The groom will be a loyal husband", "This company has a glorious history");
Facts to support the sentence: to say something is not enough: you should always provide proofs and facts to confirm your Key Sentence (e.g. if you are selling a product, you can describe the reason why it's useful; if you are saying the groom is loyal, you would tell some anecdotes about it);
a Transition to the next Main Point: it never sounds right to jump from one topic to another. Sometimes the right phrase is enough (e.g. "I told you about our product, now I wanna tell you something about the creation process", or "Well, now you know about the groom, but what about the bride?").
After defining your Main Points, you need to decide which is the most effective way to connect them. It could be using a chronological order, or an analytical one (first describe the product, then the benefits, then the team behind it), or the Problem/Solution strategy. That's what you'll be able to define with the card Pattern.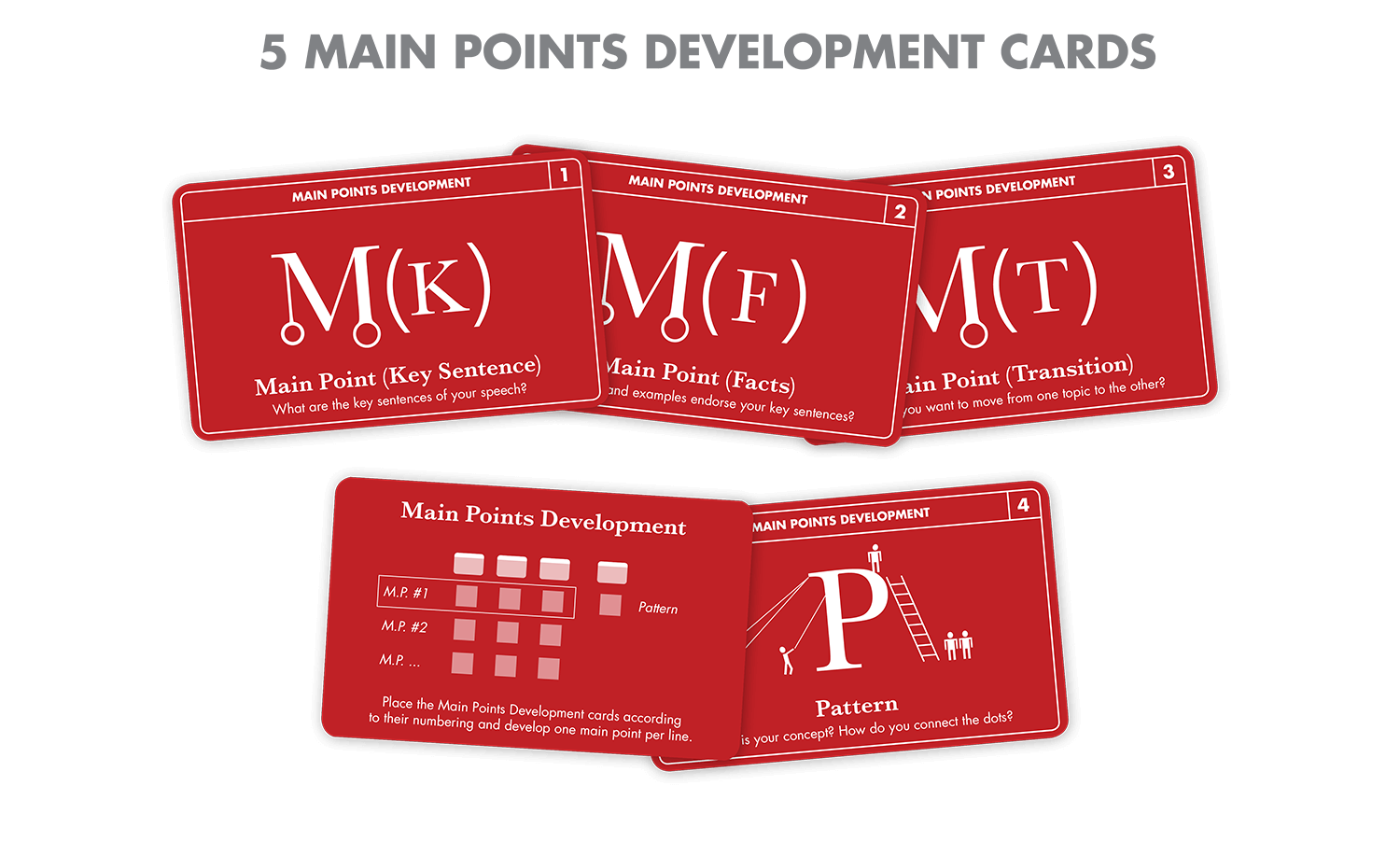 Building your speech
home.spiegazione-prodotto.editing-p
<b>Lure:</b> in the first part of your speech you should say something to grab the audience attention (The Hook) and to explain to them why they should trust you in what you are saying (The Credibility Statement);
<b>Introduce:</b> now it's the moment to start promising something to your audience, to underline a problem they didn't consider yet but that you are going to solve;
<b>Main Points:</b> Here you can use the Main Points you developed with the red cards!
<b>Conclusion:</b> At the end of the speech, you'll make sure to recap all the important information and to create a call to action in the audience.
You will be able to control every detail: Figures of Speech, Actions, Gestures, the Tone of the Voice, and the Slides you are gonna project (if needed).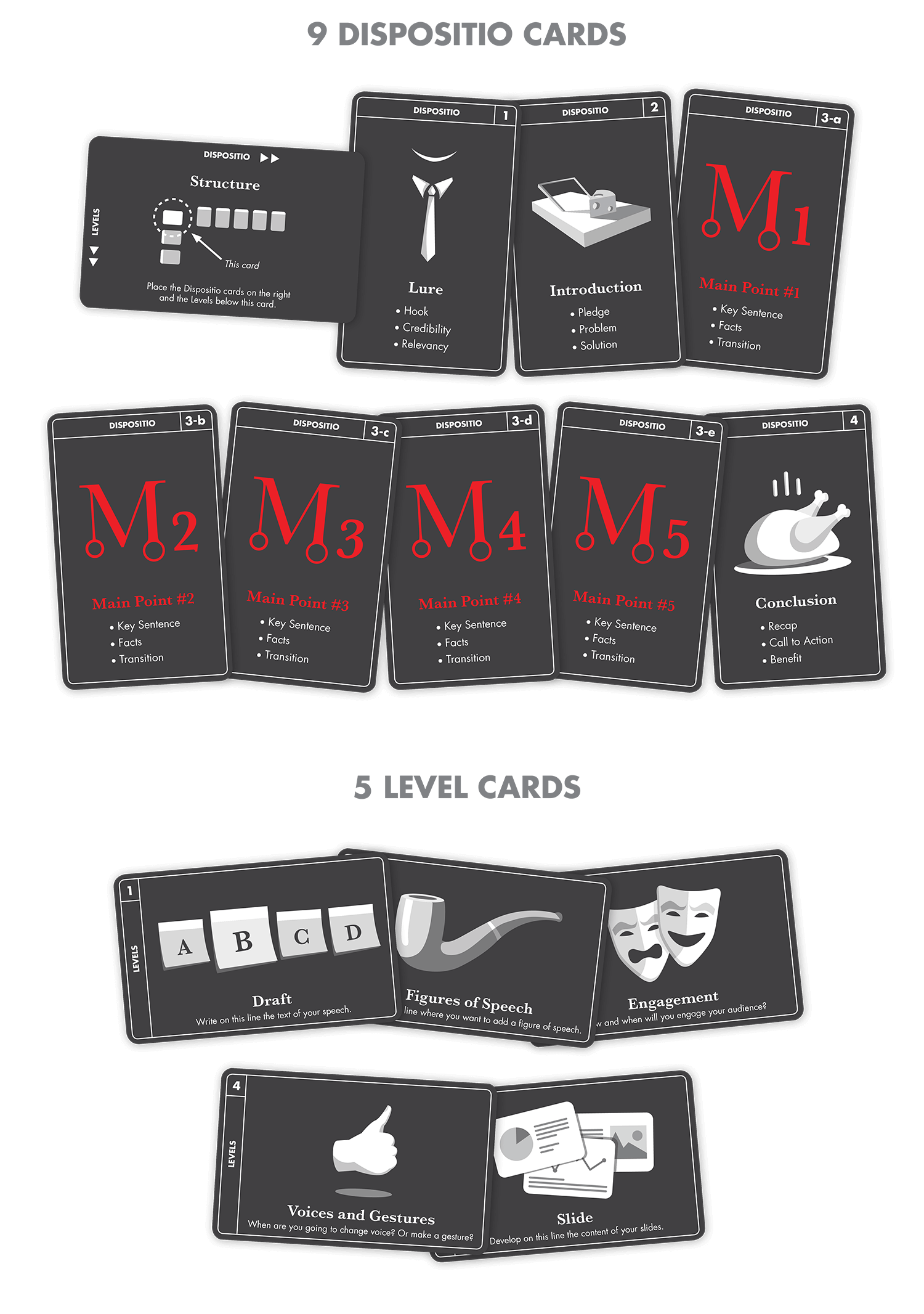 Are you not sure yet?
Read what they say about Cicero!
"Cicero has been a game changer for our startup pitch. Thank you!"
Matt, CEO
"Since I started using Cicero for my work presentations, I'm not afraid of speaking in public anymore"
Julia, Account Manager
"I know expensive Public Speaking courses... and Cicero simply outsmart them!"
John, coach
"It's the most effective guide I've ever seen! SUPER!"
Claudia, sales
Bundle?
We have other tools for Applied Creativity. If you want a bundle for a special prize, just have a look at our special store.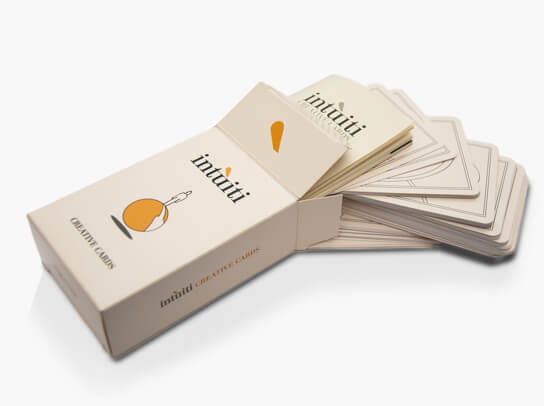 Intùiti: cards for Creativity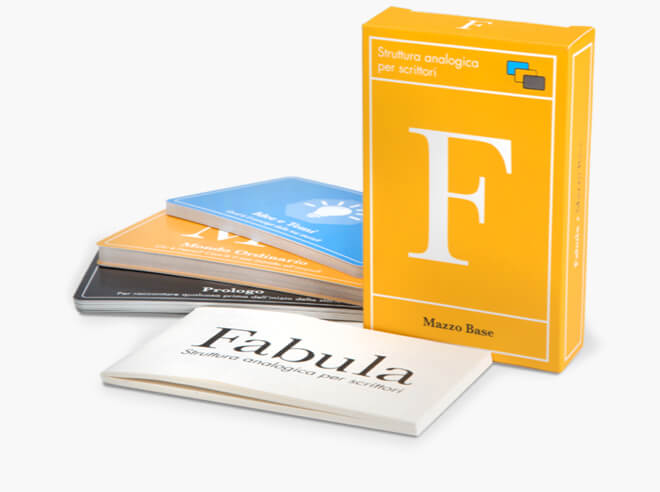 Fabula: canvas for Storytelling
Our works were featured on: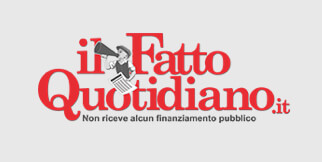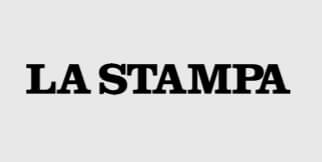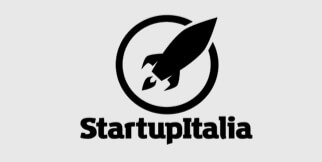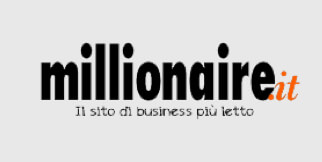 Some of our users work at: